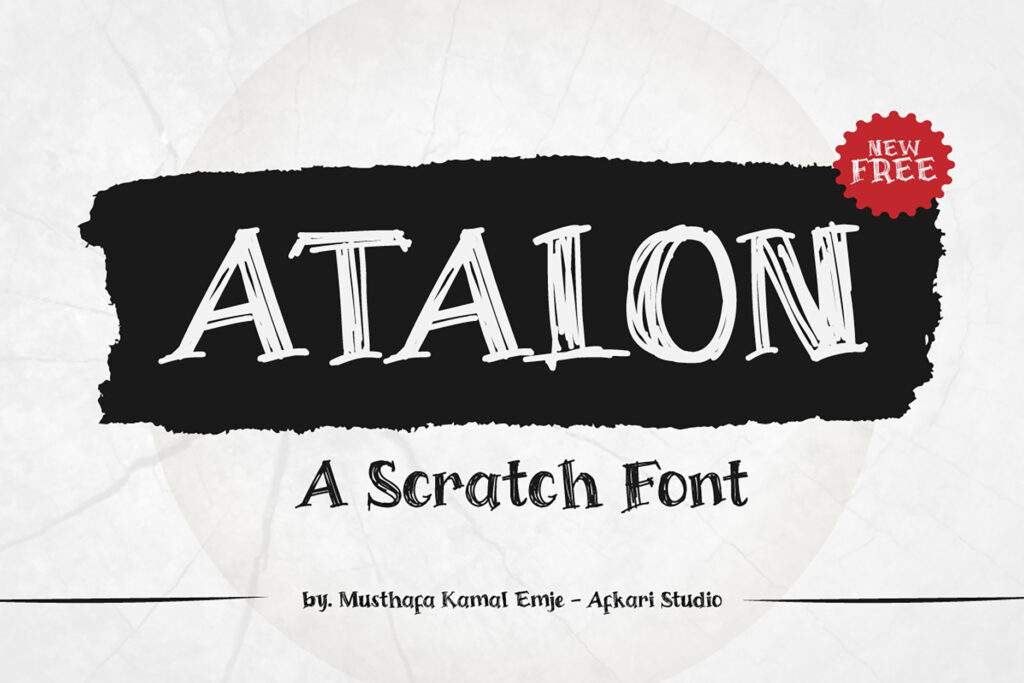 Atalon A Scratch ia a free font from Afkari Studio made with frantically handwritten typeface. Written loosely and with special balanced look as authentic handwriting font. Atalon A Scratch Perfect to use in all your projects that call for a natural handwritten, easy legible hand-drawn font.
Hi, Thanks for downloading Our Font;
=========
Atalon – A Scratched Font
=================
This font 100% Free for pesonal and commercial use.
Also Available on; https://afkaristudio.com/product/atalon-a-scratch-font/
to DONATE click here:
Paypal.me/musthafanet
Find another our updated font by following,
https://www.behance.net/afkaristudio
if you need more detailed information and custom license you can contact us at:
afkaristudio@gmail.com
See Yout at the top
www.afkaristudio.com